What is the Xplor Gold webinar series?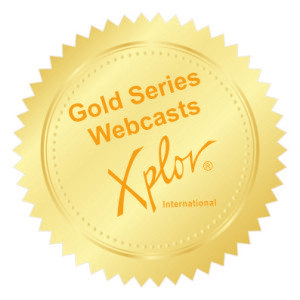 The Gold webinar series program is a special set of purely educational webinars presented by recognized industry experts and analysts to address topical interests within our industry.

The 2015 Series was created as a result of requests from the Xplor community and include the topics of 3D printing, Managing Customer Experiences and Inkjet Printing.
Registration is open to everyone, with recorded links provided to actual attendees and Xplor members via the members hub. Below is an overview of this year's Gold webinar series. All events begin at 1pm ET. Simply click the respective links to register.
June 16 – 30 Years of 3D Printing and Beyond (Yes, it's been 30 years!) – John Biehler
August 18 – Managing Customer Experiences and Building the Business Case – David Stabel
October 20 –  How Production Inkjet is Changing the Market – Elizabeth Gooding
November 17 – WISI WIG'in Inkjet – Mary Schilling – Rescheduled for Q1 2016
For complete event information, see below.
---
Past Events:
Recordings can be found in the Member's Hub
30 Years of 3D Printing and Beyond (Yes, it's been 30 years!)  – John Biehler
By popular demand, we opened the 2015 Gold Series Webinars with a repeat performance of John Biehler's '30 Years of 3D Printing and Beyond' keynote presentation from Xploration 15.
Like many technologies that seem to lay loom in the background for years, 3D printing has skyrocketed to prominence over the last several years. Although the technology has been around since 1984, its evolution has allowed it to expand into manufacturing, construction, bio-medical and so much more.
John Biehler, author, blogger, photographer and 3D enthusiast, took us on a journey into the history and world of 3D technology.
Going beyond simply using the technology for making prototype parts, John shared real-world examples of how this technology has changed our lives and will continue to do so for a long time. Members can find a recording of this event in the member's hub.
Managing Customer Experiences and Building the Business Case – David Stabel 
InfoTrends' recent research shows that enterprises increasingly focus on improving customer experiences as main objective for CCM investments. It also shows that enterprises are facing challenges in building the business case for these type of investments. There is a correlation between these two aspects that is strongly influenced by customer communications. Attend this webinar to learn different methods for capturing customer experiences and understand how this can help in building the business case.
David Stabel is an Associate Director for InfoTrends' Customer Engagement Technologies advisory service, focusing on the customer communications management landscape, as well as on technology and best practices that drive better customer experiences and engagements. David is responsible for responding to client inquires, conducting market research and analysis, custom consulting engagements, forecasting market growth, and providing coverage of industry events in relation to the customer engagement solution market.
How Production Inkjet is Changing to Market – Elizabeth Gooding
Advances in production inkjet are driving higher quality at higher speeds on a broader array of media. The resulting flexibility and economies of scale present opportunities for print buyers and print providers alike, but taking advantage of these opportunities requires a deeper understanding of inkjet technology and related workflows. This session will discuss the key elements that print buyers, print providers and graphic designers should investigate in order to profit from the advances in this market.
Elizabeth Gooding is the President of Insight Forums and Gooding Communications Group and the driving force behind the consistent and well-informed approach the group brings to its clients. Elizabeth provides strategic and technical consulting in the area of relevant, personalized communications and the systems that create them. She is co-author of the Designer's Guide to Inkjet, a member of the Advisory Board for the Inkjet Summit and a frequent keynote presenter at industry events.
WISI WIG'in Inkjet
November 17th (1pm ET) – Mary Schilling
Moving to high speed inkjet can create color and image quality surprises for designers and printers who are used to toner and offset color and quality. Eliminating color surprises and developing clear output expectations is critical when moving to high speed inkjet. From Adobe color space to paper and reproducible color gamut differences, designers, marketing and sales teams will benefit from this webinar, creating a better understanding of the differences when printing with high speed aqueous inkjet.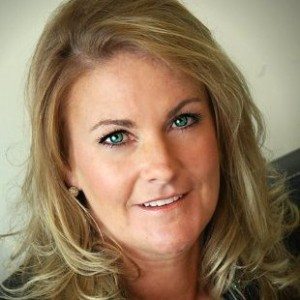 Mary works with all the elements of the digital process; from conventional and inkjet technologies to fluids and substrates as well as providing technical support for print providers who are in need of optimizing print quality while lowering total print cost. She understands the dynamics of the high speed inkjet marketplace, and the incredible growth and advancements in the technology. Additionally, she stays actively engaged in the inkjet market and development, researching technology changes and the issues/opportunities they present to the material, fluid and printing processes.
---