XPLORATION 15 Co-Located Events
---
Electronic Document (BOK): Production Workflow Basics
Open to conference attendees. INCLUDED with Conference Registration

Xplor International is delighted to have Acadami co-locate their two day Electronic Document (BOK): Production Workflow Basics course at Xploration®15. Acadami classes are recognized internationally for their electronic and transactional document courses.
The Electronic Document Body of Knowledge (EDBOK) provides industry professionals a standard that establishes a base level of knowledge about document application development and production for our industry as well as providing a road map for the next generation of industry professionals.
Course Objectives
This EDBOK™-based program focuses on the EDBOK Document Production Workflow (Part b). At the end of this course, graduates will remember and understand the technologies and processes of the timeline, "from data to doorstep."
This is an ideal program for document professionals new to the industry or for more seasoned professionals that want to better understand the transactional document industry.
Attend as many sessions as you like as part of your conference registration. If you do attend all 10 modules you are eligible to participate in an optional final exam. Pass and you will earn 20 Education Credits towards your EDA or EDP certification. EDPs will earn 20 re-certification Credits.
Graduates will also receive a complimentary copy of a Guide to the Electronic Document Body Of Knowledge – 1st Edition (Up to a $150 value).
Presented By: William Broddy, M-EDP and Neil Merchant, M-EDP
---
NEW!!! MONDAY APRIL 13 • 10AM – 4PM
PRINT MEDIA CENTR PRESENTS RESCUE YOUR PRINTSHOP'S ROI:
ONLINE STRATEGIES FOR OFFLINE SUCCESS
(AZALEA B)
Workshop hashtag: #rescueROI

Separate purchase: $100 – includes lunch.
Open to conference attendees and general public.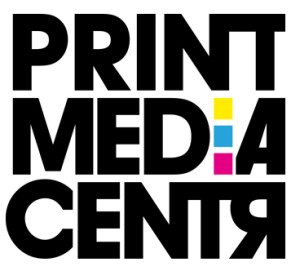 Time is money — and yours will be well spent during this hands-on, interactive workshop focused on marketing strategies to help drive awareness, improve the customer experience and rescue your Printshop's ROI.
This workshop is ideal for print organizations of all sizes looking to embrace best practices in online marketing, improve website traffic, quickly develop and execute campaigns, and implement a social media strategy. Whether you are in an in-plant or commercial shop – in sales, marketing, or management – you will leave armed with the tools and information that you need to begin generating new leads and develop an effective plan sure to rescue your ROI!
Presented By: Deborah Corn, Joanne Gore and Trish Witkowski
The workshop will be divided into 5 modules:
Messaging: Is your copy talking to, and attracting, the right customers for your business? Learn how to hone your message and make your business relevant to those relevant to you.
Direct Marketing: Feeling stale with your direct mail? You'll get fresh ideas, solid strategies and engagement techniques that will save you valuable time and increase your potential for marketing success.
Content Marketing: Wondering how to quickly and easily develop relevant content that will engage your prospects and keep them coming back for more? Use your content to feed the social media engine and learn how to deliver the right content, to the right audience, at the right time in the buying process.
Web Do's and Don'ts: You only have one chance to make a first impression, and more often than not it happens without you. Learn how to make your website all about the user experience, and some quick ways to attract new visitors.
Social Media: The debate is over; Social Media is not a fad, and it's not going away. Learn how to engage with the print community, and more importantly your customers, increase your brand awareness, and market your business correctly through social channels.
---
Monday April 13 • 1PM – 5PM

Madison Advisors Pre-Conference Intensive
Separate purchase: $200/Members or $225/Non-Members. Open to conference attendees.
Madison Advisors is sharing the latest insight into three key CCM areas:
Archives Not Just for Documents Anymore
With increased regulatory requirements and the growing need for practice evidence support – the need for archiving activities has broadened beyond just documents. Madison Advisors presents the factors that have resulted in increased scrutiny and are creating new demands for archiving and then will provide an overview of how organizations can adapt to the changing environment.
Measuring What Matters: Dashboards and KPIs
Organizations are under continuous pressure to provide updated reports and ROIs. As a customer communications manager it can be challenging to easily compile this information in a timely and comprehensive way. Madison Advisors will take participants through the metrics that matter, and how to structure the environment so the data can be easily captured.
Minding Your Print & Queues: Job Scheduling, Tracking, and Optimization
Optimizing queue scheduling can result in tremendous time and cost savings. Hear the challenges firms are experiencing around scheduling and tracking and discover new technologies that can help streamline operations to deliver significant returns.
Presented By: Kemal Carr, Randy Beals, Mary Ann Rowan, Jeff Weldon
---