Canon Solutions America is a leading provider of digital document technology solutions.  The Océ brand has a reputation for delivering high speed, outstanding quality and rock-solid reliable production printers to some of the biggest industries and brands. From cut-sheet to continuous feed, monochrome to full-color, and toner to inkjet, these scalable printing and workflow solutions are customized for your business and backed by award-winning service. As part of Canon Solutions America, we have the brightest R&D minds advancing tomorrow's innovations to help you grow your business, control costs, and practice environmental stewardship. Whether it's improving productivity or opening new markets and applications, we can help you be ready for the future.
---

Over the course of two decades Compart has helped over 1,200 Companies worldwide, across a broad range of industries, to successfully implement output management solutions. Our international team has extensive technological experienced comprehensive expertise in providing output management solutions for complex enterprise environments. We work with you to design the ideal output management solution for your business. www.compart.com
---

Crawford Technologies has been providing the transactional document industry with leading edge software and services since 1995.  Now a multi-faceted industry leader, we are one of the fastest growing companies in North America.  Built on providing print-stream conversions for PSPs and enterprise customers, today we also offer an affordable end-to-end Automated Document Factory (ADF), archive and document accessibility solutions. The PRO Suite of modular products assist with document re-engineering  (repurposing), barcode creation and implementation, multi-channel delivery (e-presentment and Digital Postal Mail), Transpromo, postal automation, mail tracking and more.
---
We started by focusing on one major problem – making operational and manufacturing data easily accessible to external and internal customers which resulted in the development and launch of our flagship product, the Customer Information System or CIS™. Since its initial release, Racami has continued to develop best-in-class technologies, managed services and consulting services that enhance and advance the creation, management, distribution and analysis of multi-channel customer communications. Our clients include service providers, in-plant operations, hardware and software providers that serve a broad array of vertical markets across North America, Europe and Asia. www.racami.com
---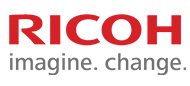 Ricoh is a global technology company that has been transforming the way people work for more than 80 years. Under its corporate tagline – imagine. change. – Ricoh continues to empower companies and individuals with services and technologies that inspire innovation, enhance sustainability and boost business growth. These include document management systems, IT services, production print solutions, visual communications systems, digital cameras, and industrial systems.
Headquartered in Tokyo, Ricoh Group operates in approximately 200 countries and regions. In the financial year ending March 2016, Ricoh Group had worldwide sales of 2,209 billion yen (approx. 19.6 billion USD).  For further information, please visit www.ricoh-usa.com.
---